Debets Schalke launches new website!
Debets Schalke launched a new website last summer. The completely renewed website can be found at: www.debetsschalke.com. "Not only do we continue to develop as an international turnkey greenhouse company, we also keep up with the online demands of the future. With our website we want to provide our customers with even better information about our global greenhouse projects and present solutions more clearly. Just like on our previous website, we present ourselves as a professional and flexible greenhouse construction company, but our young and refreshing approach is shown to its full advantage now", says Dylan Schalke, owner of Debets Schalke.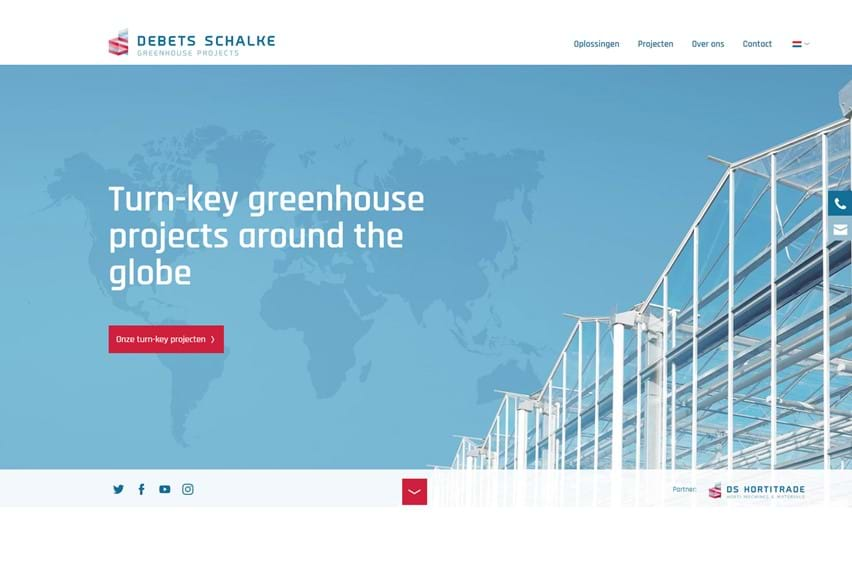 The turnkey greenhouse pioneer
"In recent years, our company has focused more on global turn-key greenhouse projects, or large-scale projects in which we not only supply the greenhouse, but also all the necessary installations and growing requirements. We have been around for more than 30 years and we started selling only greenhouses, both new and used. Meanwhile, our company has grown into an international company of new turn-key greenhouse projects in Europe, the Middle East and Asia. We currently have large-scale (turn-key) projects in our portfolio in countries such as Azerbaijan, China, Iraq, Turkmenistan and Saudi Arabia and this year we have exported greenhouses to countries such as Hungary, Armenia, Australia and even the Bahamas. Ofcourse we also built closer to home in countries such as the Netherlands, England, France and Germany. Quality is leading in this. Beside our knowledge, the professionalization and growth of Debets Schalke makes it possible that the customer can experience the joy of the cultivation work and let Debets Schalke do the rest regardless of where the project is built."
////////// END OF MESSAGE //////////
It's all in the details
It is the growers and their horticultural companies that we get out of bed for every day. As a greenhouse construction company, we find the personal approach and eye for details extremely important. By embracing the future, we continue to challenge ourselves to make the greenhouse of today resistant to the wishes and needs of tomorrow. We believe that this making growing easier from A to Z, "says Debora van Zijl, marketing and communication manager at Debets Schalke. "The visitors of the website are not only growers, but also (new) investors, often without experience in the horticulture business. They want to know what the options are, but especially what their possible ROI is. Giving the (potential) customer total peace of mind regarding greenhouse and cultivation issues that's what it's all about for us! "
"Since 1985, Debets Schalke has been active worldwide in the greenhouse construction industry. The new website underlines the international focus, says Debora about the site: "The new website provides more imaging and offers a range of possibilities and innovative solutions that Debets Schalke has at its disposal.It is important as a global player that we are able to support our website visitors with the information they need, whenever and wherever. And that is exactly what the new website does. "
////////// END OF MESSAGE //////////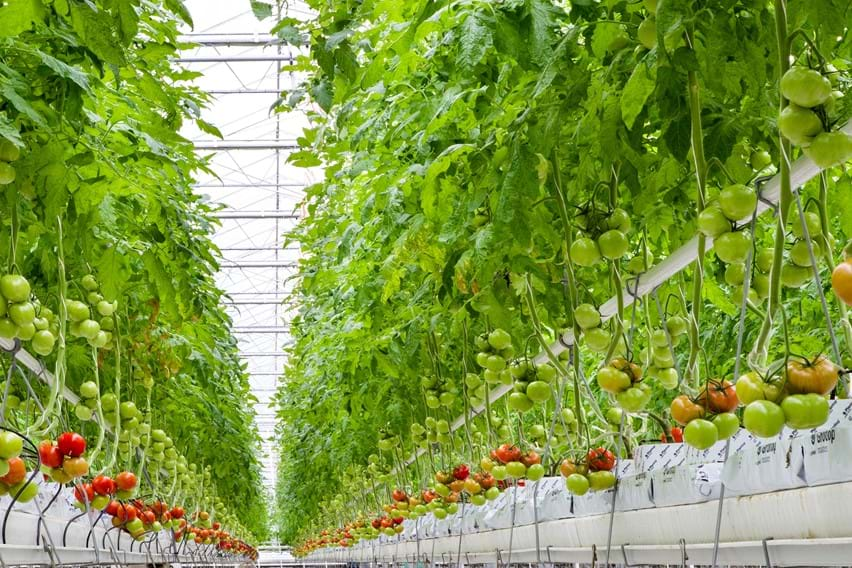 For more information about our press releases, contact our Marketing & Communication department.