Future-oriented energy efficiency
There are various reasons for installing a screening system in your greenhouse. For example, screens can be installed to darken the greenhouse, control the emission of light, or for energy efficiency or sun protection. This greenhouse screening system often serves multiple functions. A screening system can make a major contribution to energy efficiency without adversely affecting production. Before deciding to install a screening system, it is important to clearly identify its requirements. Screening systems vary according to type of crop. Besides a broad selection of screen fabrics, there is a wide variety of possible screening systems. The screens can also be used to (climatologically) separate parts of the greenhouse. In their open position, the screens take up no more space than absolutely necessary.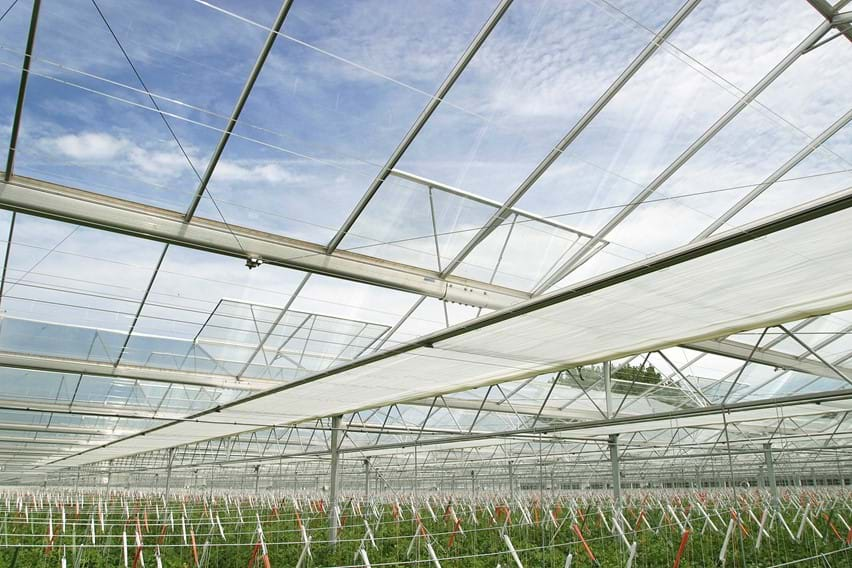 Roll-up screens
Roll-up screens are vital for minimising light emissions, maximising energy efficiency or darkening a greenhouse. The system is installed in the façade of the greenhouse. The roll-up screen can be operated as a single unit or in parts or used to create a partition wall.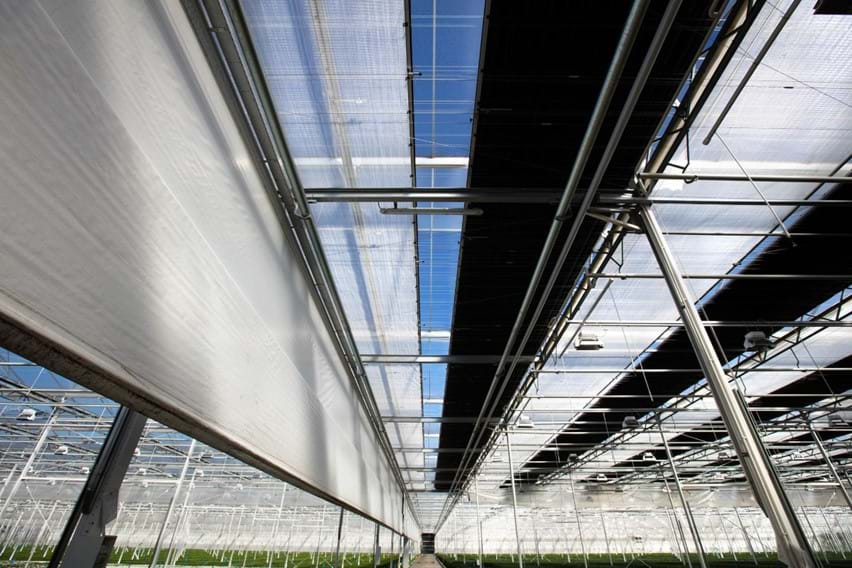 Insect netting
Insect netting systems are used in greenhouses in order to control the movement of insects inside and outside the greenhouse. In this way, harmful insects are kept out and useful insects are kept indoors in a sustainable and environment-friendly way. Insect fabrics come in many hole sizes based on the size of the smallest insect (white fly, aphids, thrip) you are looking to control. The denser the insect screen the better the insect protection, and a proper design of the area covered needs to consider ventilation requirements in order to provide enough surface area to enable adequate airflow.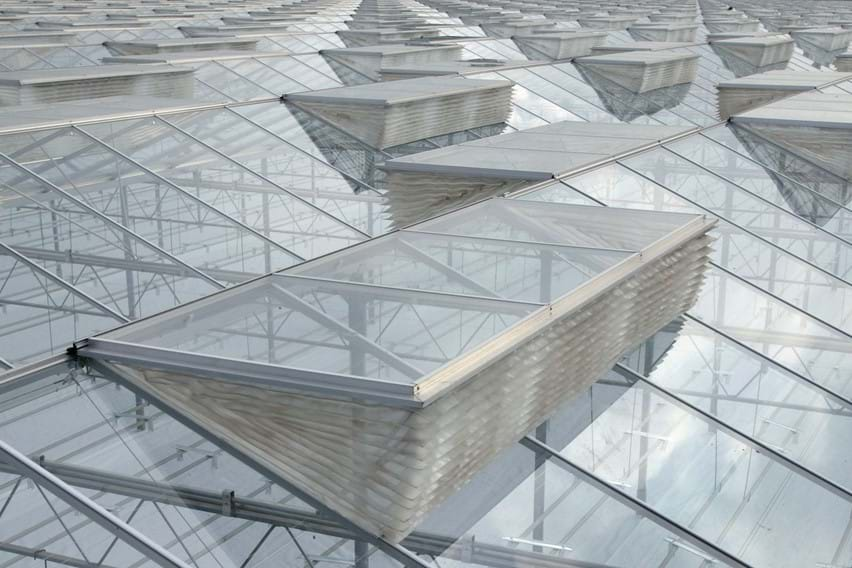 The screening solutions, for your crop and climate. Customized advice?