Using your space efficiently
A cultivation system facilitates the cultivation of vegetables, flowers and plants by making the growth and development of crops more manageable. This often increases production and improves the quality of the harvested product compared with crops in open ground cultivation. Furthermore, the available space can be used more efficiently. A growing gutter systems, for example, saves on labour and production costs and increases yield. There are many different cultivation systems, but these are the 3 basic systems:
Growing gutter systems
Pot cultivation systems
Growing bench systems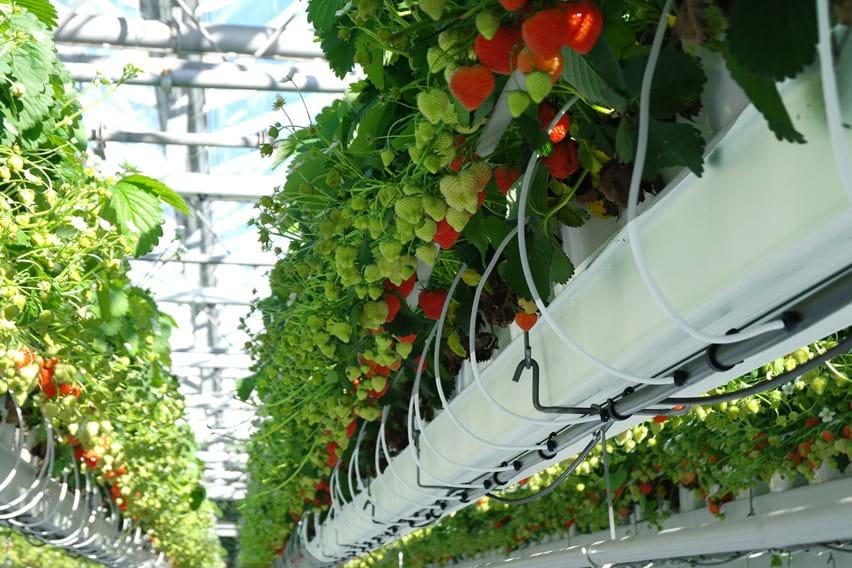 Growing gutter systems
There are various reasons for selecting a growing gutter systems . These range from environmental reasons, such as trapping and recycling drainage water, to labour-related reasons, such as a good overview of activities and favourable working conditions. The cultivation method determines the choice of growing gutter system.
The gutter in a growing gutter system can be used in several ways. For the production of vegetables and flowers, it is best to grow them on top of the grow gutter. The use of a growing gutter system prevents the spread of viruses or diseases. Fruit, primarily strawberries, are cultivated in the gutters in separate substrates, trays, pots or mats. Cluster and leaf supports can be added to provide for optimal crop growth.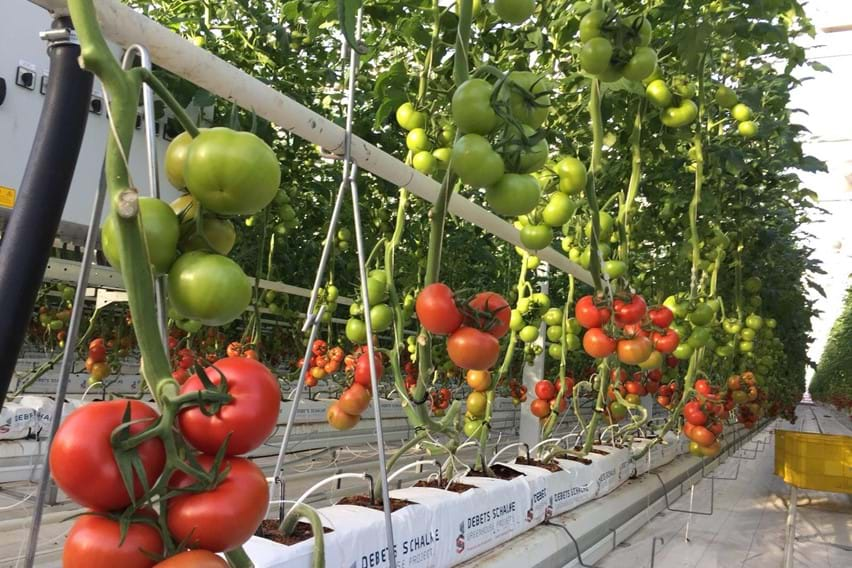 Pot cultivation systems
A pot cultivation system is a growing gutter system that is primarily used to grow roses and gerberas in pots or containers, each with its own substrate. This system was developed in 1994 by several Dutch gerbera growers and consists of plates with round holes that can be height-adjusted. In addition, irrigation systems, heating systems and internal transport systems, for example, can be integrated.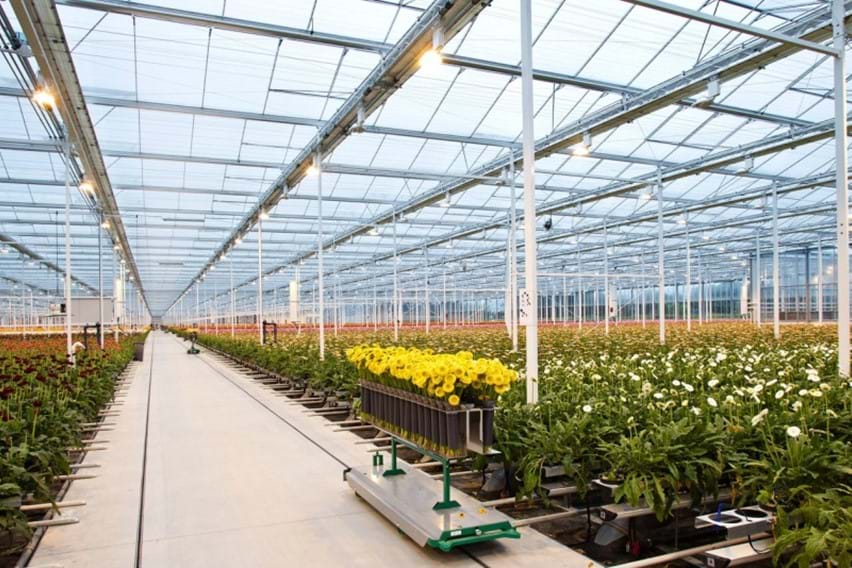 Growing bench systems
Growing bench systems are also suitable for a range of growing operations. The mobile growing bench system, which enables the crops to be transported through the greenhouse, individually or by section, is becoming particularly popular. The crops are transported to a central location for sorting, harvesting or applying crop protection agents. The ergonomic mobile or fixed growing bench system result in significant labour savings. Furthermore, the systems enable optimal use of space and they are height-adjustable.
Debets Schalke has a comprehensive range of cultivation systems for various cultivation sectors. All cultivation systems can be supplied and installed in any size.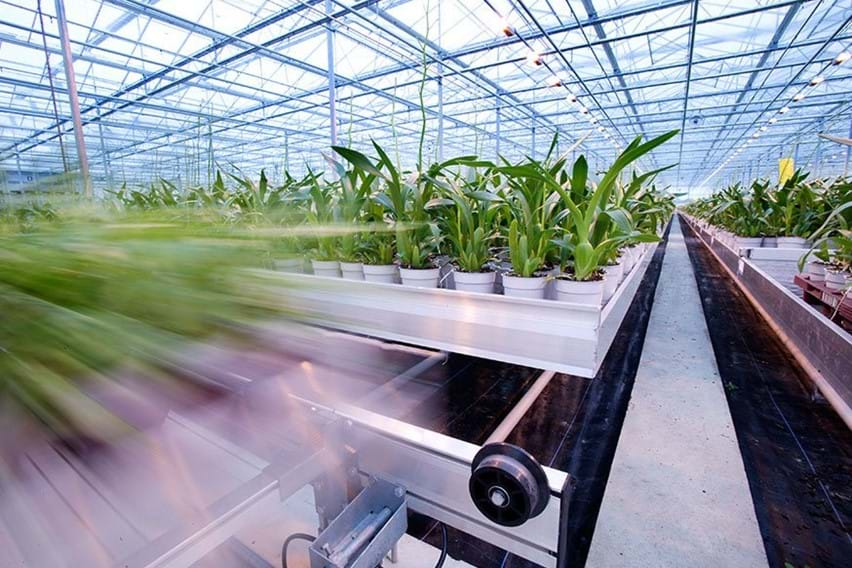 Variety of cultivation systems. Customized advice?